Oliviero Toscani: "Andy Warhol with Camera" - 1974, Polaroid Type 105
Paul Huf - 1977, Polaroid Type 808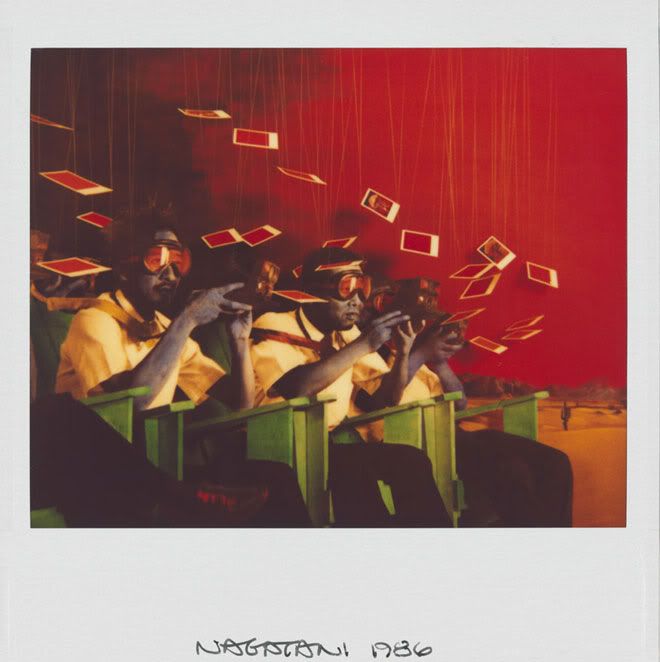 Patrick Nagatani: "Cinema II" - 1986, Polaroid Spectra
Mark Morrisroe: "Nyph-o-maniac" - 1983, Polaroid 35mm Polachrome

Paul de Nooijer: "Fancy Cake IV" - 1977, Polaroid SX-70 (My favourite)



Minor White: "Boundary Mountain, Benton, California" - 1959, Polaroid Type 52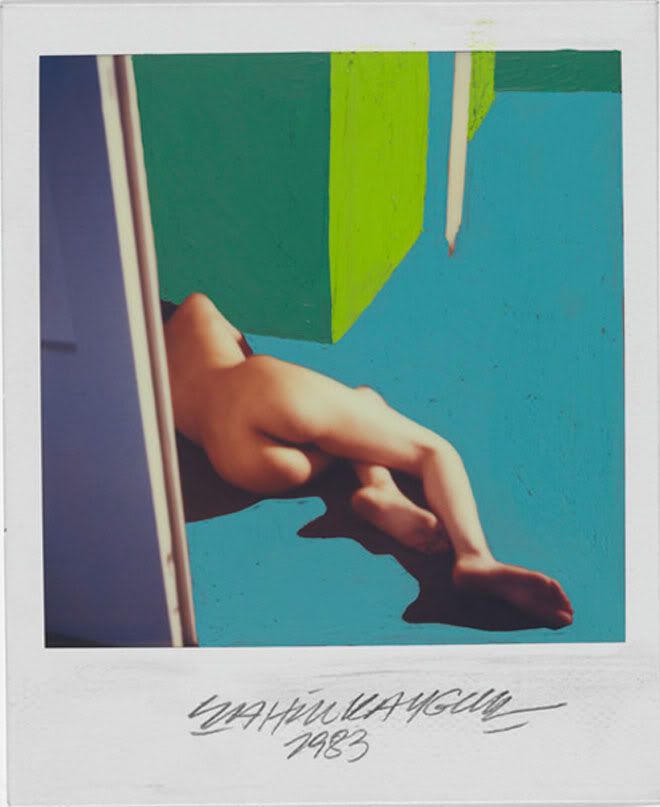 Sahin Kaygun: "Nude" - 1983, Polaroid 600 HS
Over 350 Polaroids by various artists, ranging from Andy Warhol to Ansel Adams, have just gone on show at the
Westlicht Museum of Photography
in Vienna, representing over 40 years of Polaroid photography. It was in the 60s when Edwin Herbert, inventor of the Polaroid, provided contemporary artists with the means to create Polaroids, encouraging them to experiment with the versatile medium.
The exhibition, entitled "Polaroid [Im]possible", will also have contemporary works by artists like Nobuyoshi Araki and Daido Moriyama, who are working with Polaroid's new Impossible instant image material, on show.
"Polaroid [Im]possible" will be running from 17 June through 21 August, 2011.
Westlicht Museum of Photography
Westbahnstraße 40
1070 Vienna
Austria
(via
HUH Magazine
)